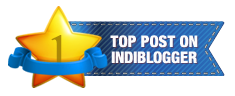 Are you a selfie Lover? Know about the places that promise you mindblowing pictures
Majuli Islands– This is definitely one of the most fascinating place and a destination spot, with a mix of amazement ,wonder, respect, culture, reverence, nature & religion. Nothing can beats Majuli Island in terms of fascinating facts about this place, culture, people and their lifestyle. It isconsidered as one of largest river Island in the world .The island has a Vaishnavite cult so visiting during Janmashtami is sure to be an amazing and visual treat.
Auoville Pondicherry– If you're visiting Auroville for the first time, then you will definitely be amazed by the   beauty of the Matrimandir structure from outside. Before you proceed, it is advised to watch a video for 10 minutes which is quite interesting, and thereby you will be given a pass to see the Matrimandir from outside; nobody is allowed inside.
Havelock Island, Adnaman & Nicobar– Your visit to havelock would be definitely bliss. The place has very beautiful beaches, amazing resorts and very friendly localities. It is considered to be one of the best beaches of India and is getting very popular day by day. Radhanagar Beach with its clean blue water and white sand makes this place a heaven on earth. You can even visit to Kala patthar beach is also very calm and serene. Even, Elephanta beach is too good to explore and the best part is the the journey to Elephanta. There are a large number of water sports that you can enjoy like scuba and sea walking. You will for sure have a great fun with the banana ride. Whenever you go to havelock ensure that you spend at least two days there. The natural beauty with picturesque view combined with beach activities make this place a must go.
Belum Caves, kurnool – Visiting this place would be one of the everlasting memories of a life time. You might have never seen this kind of place, in your experience of visiting sightseeing places. It is an ultimate creation by the Almighty, no match to his skill. In my, the cave is indeed an adventure sight to explore yourself and you will have tons of surprises once you get into it. The 'Simhadwaram' is a real visual treat.
Jog Falls, Karnataka- A well –known and famous waterfall in South India. Visit this place in rainy season and you would have as one of my wonderful memories in life. The tour is a mixture of long drive, sightseeing and trekking. The unsurpassed part is you are watching the water falling from some hundred meters and you can feel the real nature essence. The stairs are really adventurous and you will get lot of food and hot beverages all through the walk.
The Sam Sand Dunes, Jaisalmer- The Sam sand dunes are kind of the highlight of Jaisalmer. It is definitely one of the must visit places for everyone visiting Jaisalmer. Almost every hotel provides lucrative packages to visit this place. You have the option of choosing a camel ride or desert safari through jeep which is really an awesome experience. Sometimes, due to scorching heat the tyres gets almost inflated which makes the journey even more adventurous. Therefore, it is suggested to carry camera and some water bottles and leave your other belongings in the jeep because things once lost in desert cannot be found. Also, have a light snack before the jeep ride. Just enjoy the nature by walking barefooted on sand. Make sure that you reach around 3 so that you do not miss the sunset. Just roll on sand and have fun. There is no charges as such for the visit but you have to pay for desert safari which is part of package followed by a small dance program and dinner.