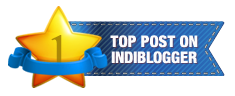 Zoomcar is one of the best car rental companies in India, focusing exclusively on self-drive cars. It was founded by Greg Moran and David Back in February 2013. It provides self- driven cars for rent in the cities like Bangalore, Pune and Delhi NCR. Renting a car helps you to save the cost and hassle of owning a car while providing the great convenience, mobility, and independence. Zoomcar offers a wide range of cars for rent- Honda Amaze, Mahindra Scorpio, Ford Figo, Honda City, Ford Eco Sport and Mahindra XUV. You can choose the car as per your requirement and pay by hour; day, week, or month. All you have to do is to book the car of your choice online at zoomcar.com.
Recently, Zoomcar has expanded its service in Mumbai and Chennai, you can now start booking self-drive cars on the website at zoomcar.com or Android App (iOS app coming soon)
So what are you waiting for? Book today and get behind the wheel of our awesome selection of cars – whether for an outstation getaway with family or for a quick dinner and movie in the city with friends! Zoomcar takes small security deposit on the cars and there are no other hidden charges! So, you can go ahead and pay for your comfortable ride. At the location, an executive from zoom car will hand over the car. Then, you just don't have to wait for anything, just grab the keys and you are all set! When your trip is over bring the car to the same location.
Zoomcar has come up with special offers for its service in Mumbai and Chennai
Mumbai -Special Launch Offer – 30% off on Your First Drive!
You can easily avail this offer by using the promo code ZOOMMUMBAI during checkout
This offer is valid for Mumbai only and is applicable till May 31, 2015 for first-time bookings made either through mobile app or online. The discount is applicable only on the original reservation charges and is not applicable on excess Km, late return fee or any other fees/charges. The maximum discount per booking limited to Rs. 3,000.
Chennai – Special launch Offer -30% Off on Your First Zoomcar Drive!
Avail the discount by using the promo code ZOOMCHN during checkout. This Offer is valid till May 31, 2015 for Chennai only. This offer is applicable for first-time bookings made either online or through mobile app. The Discount applicable only on original reservation charges and not applicable on excess Km, late return fee, or other fees/charges).
Zoomcar strives to provide world class car rental services in India with economical prices excellent services. In case of the event of an accident or a vehicle breakdown, Zoomcar is 100% committed to provide the efficient help you need to get back to zooming quickly and safely.