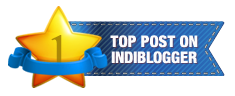 December might be chilly but it's a great month to travel. Here, are some cities in India that have fantastic weather in December, some of them are beaches and other are fascinating cities. Here are some of the exciting places that you must visit during December –
Goa – December provides a large number of reasons for holidaying in Goa, after all Goa is as one of the great tourist destinations in India. However, the warmth and delight of Christmas intensifies when it is celebrated in Goa, also it's the renowned destination throws the biggest bash on New Year. Furthermore, if you are an ardent EDM (Electric Dance Music) lover, the sparkling and lively music festival of Sunburn in Goa is evidently a pleasure. Sunburn will be celebrating its 8th glorious festival on 27, 28, 29 December 2014 and the FESTIVAL begins from 12PM onwards. The three-day show will definitely make you forget about all your worries with Electronic Music/ Electric Dance Music (EDM), Cruises, Camping and After Parties. So, what are you waiting for? Let this December, the ground at Vagator Beach be the best place to conclude the year end. Also, Goa in the month of December observes the pious Feast of St. Francis Xavier, which is marked by continuous festivity and completes with a large fair. All these celebrations attracts tourists to book their tickets for Goa before its gets jam-packed.
Travel options-
By Air- The Dabolim Airport lies just 29

kilometres

from its capital Panjim. …
By Train- There are two main

railheads

in Goa- Madgaon and Thivim that are very- well connected by trains from different places in the country.
By Bus.
Jaisalmer– Flanked by the Thar Desert on the west, Jaisalmer has long been the traveller's delight that compels visitors to return time and time again. It is popularly known as 'Golden city' because of the golden hue especially in the sunset. The wide sprawling golden desert and the magnificent forts offers memorable vacation experiences to visitors not only from India but from abroad as well. Winter just adds to the charm of Jaisalmer the sunshine becomes tolerant, so one can roam hassle-free as long as one wants. Also, it is also the great time to go for camping in the SAM Dune which is just 40km away from Jaisalmer .Camel riding is little costly but is definitely a memorable experience and you can enjoy night safari as well. The Golden Fort or the Sonar Qila, Tanot, Kuldhara , Salim Singhji-Ki-Haveli, Nathmal Ji ki haveli and other incredible monuments all make a trip to Jaisalmer a memorable one.
Travel options-
Good Road connectivity
Jaisalmer is connected with direct trains to various cities in India.
The Jodhpur airport is nearest to

Jaisalmer which

is connected with domestic and international flights to and from major destinations.
Lakshawadeep– About 400kms off the Indian west coast, it is one of coastal destination in India that happens to offer the best tour experience. In December, when the weather is cool and drier, this isolated archipelago is a wonderful destination for holidaying in India. Visitors have better chance to see immaculate archipelago lagoons, pristine coral reefs and impeccable beaches. One can greatly enjoy Scuba diving, Pedal boating, Kayaking, Snorkeling ,Canoeing, Swimming, Yachting, and sunbathing and may also visit nearby local houses, the Lighthouse, the famous Marine museum and a few local industries.
Travel options
Journey by Ship is also a good option to reach Lakshadweep
It has an airport in Agatti, which is regularly connected by flights from Kochi (Cochin) the capital of Kerala.

Kochin

is an international airport and also linked almost all main cities in India
The helicopter service is also provided to visit the islands.
Pondicherry – Recently named as Puducherry If you're planning to spend your vacations away from the chaotic city life, It is the perfect vacation spot for you. Apart from tranquil beaches, the city also holds a significant place in the history for being the largest and well- renowned French colony in India. The scrumptious French-cuisine in the restaurants and cafes here are a must try! Before you set out on a foodie excursion in Pondicherry, make sure that find out more information on places to eat in Pondicherry for a delightful experience.
Travel options –
By Air- Pondicherry airport has flights coming in from Bangalore and Hyderabad and can accommodate small aircraft only.
By Train- The nearest railway station from Pondicherry is Villupuram, which is about 35

kilometres

away from the town
By Bus- There is a route by bus
Road/Self Drive.